What's happening
– Blake's father says his son is paralyzed from the waist down, according to the Chicago Sun-Times
– Demonstrators and police clashed in Kenosha for a second night of protests on Monday
– Wisconsin Gov. Tony Evers called on the National Guard in expectation of ongoing protests
– The officers involved have been placed on administrative leave
– The Wisconsin Department of Justice is investigating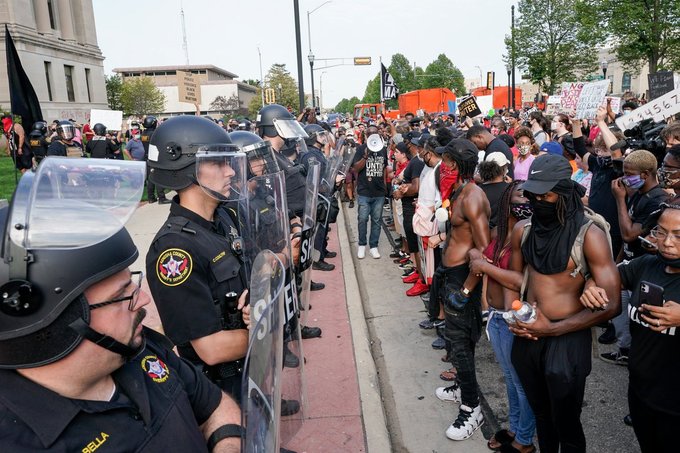 On Tuesday, Jacob Blake's father told the Chicago Sun-Times that his son is now paralyzed from the waist down after being shot by police over the weekend.
Police and protesters clashed in Kenosha, Wisconsin, and Governor Tony Evers deployed the National Guard to the city as tensions saw buildings set ablaze and law enforcement use pepper spray and tear gas.
The Wisconsin Department of Justice's Division of Criminal Investigation is looking into the shooting.