A massive warehouse explosion in Beirut killed at least 100 people and injured nearly 4,000. Lebanese President Michel Aoun said 2,750 tons of ammonium nitrate had been stored for six years at the port.
Ammonium nitrate is an industrial chemical commonly used in fertilizers and as an explosive for quarrying and mining. It is an oxidizer considered relatively safe if uncontaminated. But it is extremely dangerous if contaminated, mixed with fuel or stored unsafely.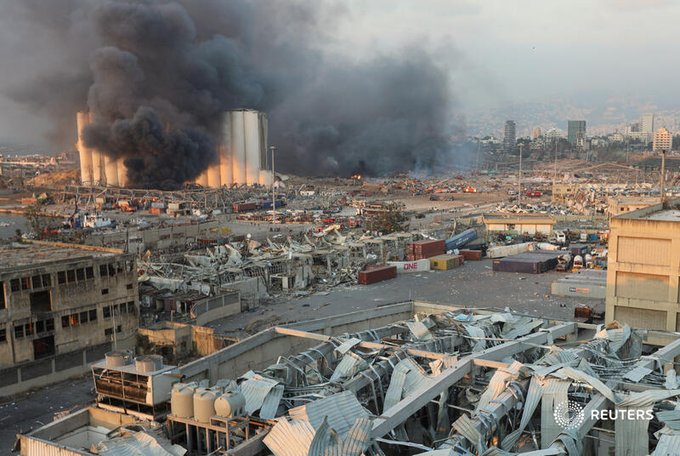 A large quantity of ammonium nitrate exposed to intense heat can trigger an explosion. Storing the chemical near large fuel tanks in large quantities and in a poorly-ventilated facility can cause a massive blast.
Scenes of destruction from Beirut's central district after a massive warehouse explosion sent a devastating blast wave across the city https://t.co/3EO9jh9Brd pic.twitter.com/OWYfFV5s7Z

— Reuters (@Reuters) August 5, 2020
Source – REUTERS